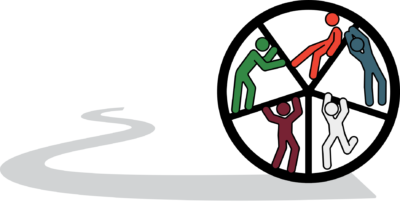 The Special Interest Group for Neurodiversity of Stanford University seeks to promote the concept of neurodiversity on a national level
Redwood City, CA  – August 12, 2020
President and Director of Autism Career Pathways 501(c)3, Maisie Soetantyo has been invited to be the featured speaker at the August meeting of the Special Interest Group for Neurodiversity. Her presentation will introduce the Career Assessment Tool  created by ACP and used to promote the increased hiring of the neurodiverse population. 
The Stanford Neurodiversity Project is a grassroots effort aimed at promoting neurodiversity, a concept that regards individuals with differences in brain function and behavioral traits as part of normal variation in the human population. Among their objectives are .. to establish a culture that treasures the strengths of neurodiverse individuals, maximize the potential of neurodiversity and to disseminate their model locally, nationally and internationally. 
"The movement of Neurodiversity is about uncovering the strengths of neurodiverse individuals and utilizing their talents to increase innovation and productivity of the society as a whole." – Stanford Neurodiversity Project Website
Maisie will present on Monday, August 17th, 2020 at 4:00pm PST via a Zoom Video Conference.  Those wishing to attend may do so via the following: 
Via PC, Mac, Linux, iOS or Android: 

Via iPhone one-tap (US Toll): +18333021536,,378228267# or +16507249799,,378228267#

Via Telephone:

Dial: +1 650 724 9799 (US, Canada, Caribbean Toll) or +1 833 302 1536 (US, Canada, Caribbean Toll Free)

Meeting ID: 378 228 267




Password: 820355




International numbers available:

https://stanford.zoom.us/u/dTdG3cHj5

Meeting ID: 378 228 267Password: 820355




SIP:

[email protected]


Password: 820355
ABOUT AUTISM CAREER PATHWAYS
Founded in October of 2019,  Autism Career Pathways seeks to educate and empower small-to-medium business owners to hire differently-abled (DA) adults as interns or employees, to provide resources for home grown businesses and workplaces, to create tools and resources that any small business can use to assess, hire and manage employees with differing abilities nationwide and to promote a sense of belonging and a space for personal growth within each workplace through a mentorship curriculum.
Media Contact
Pete Dunlavey
Business Development, Autism Career Pathways
e:  [email protected]| p: 650-483-3580
###