N
ew status allows ACP to accept tax-deductible donations and grants to help put autistic teens and adults to work!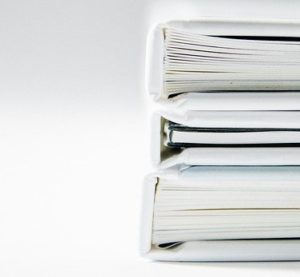 Redwood City, CA   February 23, 2021
Autism Career Pathways (ACP) is very pleased to announce that as of January 2021 they are confirmed as a 501(c)3 corporation with the U.S. Internal Revenue Service, and are now classified as a public charity. This new status allows ACP to accept tax-deductible donations and grants that will continue their important work of putting autistic people to work! Donations and grants are fully tax deductible as provided by law retroactive to the determination date of December 1, 2020.
Founded in October of 2019,  Autism Career Pathways seeks to educate and empower small-to-medium business owners to hire neurodivergent adults as interns or employees, to provide resources for home grown businesses and workplaces, to create tools and resources that any small business can use to assess, hire and manage employees with differing abilities and to promote a sense of belonging and a space for personal growth within each workplace through a mentorship curriculum.
"Obtaining tax exempt status is a major milestone for the ACP mission.  I am very excited to start  putting programs in place that will put this very valuable and talented segment of the population to work.  One of our first objectives will be to put together a team of neurodivergent adults to become instructors in the ACP Employer Education Program."

 Maisie Soetantyo




Director, Autism Career Pathways
Be Part of the Solution: Donate Now!
ACP already has several programs under way to help with the neurodivergent hiring process, including: 
Development of partnership agreements with local community-based businesses to beta-test the CAPABL (Career Assessment Protocol for Abilities Beyond Labels) tool and a career training protocol for autistic job seekers and potential employers.

Production and launch of a '

Career Exchange Interview' video series on Instagram and YouTube channels to assist autistic adults in career exploration and pathways.  

Hosting the very first Autistic-Led "Neurodiversity at Work" Summit for Indonesia, Malaysia and Singapore on April 10th, 2021.

Development of an Online Platform to house video training resources to aide businesses build an inclusive culture. 

Production and launch of a monthly, autistic-led "Career Mentoring" group for neurodiverse youths and their families.

Monthly online support group "Autie Support Group" for newly diagnosed adults
Donations can be made through Autism Career Pathways website at https://autismcareerpathways.com/donate-to-autism-career-pathways/.  
Media Contact
Pete Dunlavey
Business Development, Autism Career Pathways
e:  [email protected]|
p: 650-483-3580
###