Autism Career Pathways
Board of Directors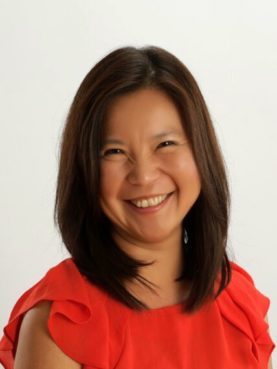 Maisie is the founder and chairman of the board for Autism Career Pathways, with the mission of expanding the hiring and long-term retention rates of autistic individuals. Read more about Maisie.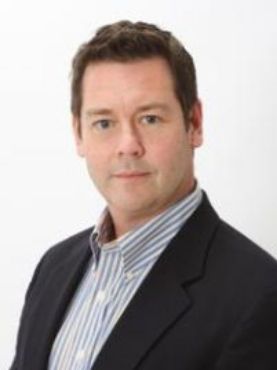 Peter works for the CATCH Clinic overseeing RDI® parent readiness sessions & parent training classes often working with fathers to help them understand the process from a male perspective. Read more about Peter.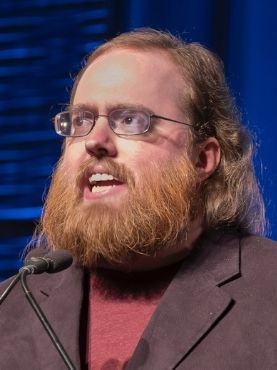 Paul is a noted public speaker, radio show host, and autism advocate. As an adult on the spectrum, he is able to provide a unique perspective into the autistic mind. Read more about Paul.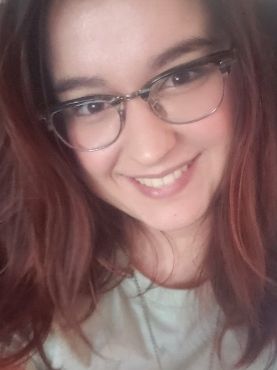 Carrin is an experienced teacher, educator & advocate for the Special Needs community with a firm belief that students need to feel that they have a voice and an impact on their own education. More about Carrin.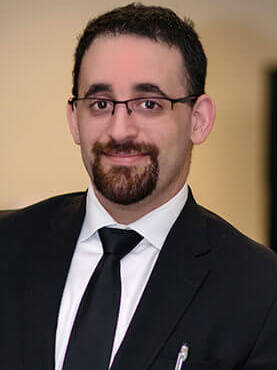 Andrew is the Founder of Planning Across the Spectrum, a financial services agency specializing in helping clients or families with autism and intellectual disabilities. Read more about Andrew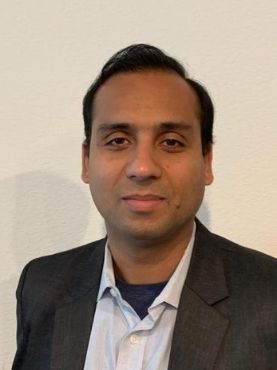 Fazal brings a history of Business Software development and autism advocacy to ACP and says that he hopes to expand the mission of ACP to developing countries. Learn more about Fazal.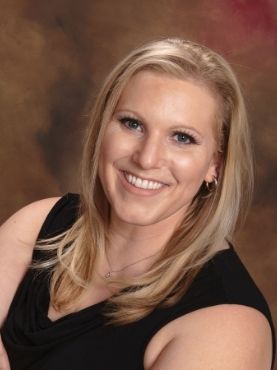 Ms. Isaac-Emory is a long-time ASD Specialist with a focus in working with adolescents and adults on the autism spectrum and specializing in RDI® Therapy. Learn more about Kimberly.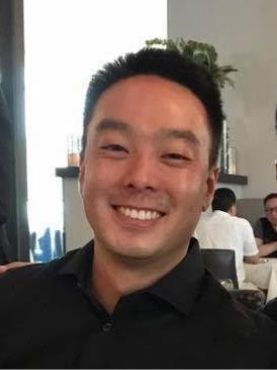 Kevin's is a passionate advocate for adults with developmental delays through his consulting company in group homes and day programs in the Bay Area of Northern California. Learn more about Kevin.
Maisie Soetantyo, M.Ed.
Maisie Soetantyo, M.Ed. is the founder and chairman of the board for Autism Career Pathways, a 501(c)3 organization with the mission of expanding the hiring and long-term retention rates of autistic individuals. This nonprofit marks the realization of a lifelong dream for Maisie, who has been working with autistic children and adults for almost thirty years.
"These children, now adults have worked incredibly hard through early intervention and teen/adult transition programs to make themselves more attractive to employers, and yet they arrive at the crossroads of adulthood to find that the business community doesn't know what to do with them. This is why creating an autism employability project has become such a passion for me. I desperately want to figure out how to fill in the glaring gap between employers who need loyal, capable workers and these underutilized neurodiverse adults."
Maisie started her journey in the field of Autism as a behavioral interventionist in 2001 as an undergraduate at UCLA, however, she realized that aiming to change her clients' autistic identity did not help them to attain quality of lives in meaningful ways.  After receiving her certification in Relationship Development Intervention program, she has been coaching parents and professionals for the past 20 years. Maisie also obtained a M. Ed. in Instructional and Curriculum Design.
Her late diagnosis of Autism empowers her to work towards changing the narrative on autism spectrum disorders definition, away from a deficit model. It is her mission to create a training curricula for Neurodivergent individuals of all ages with emphasis on strength-based and person-centered approach. Maisie believes that "Before you can be anything, you have to be you first".
Peter Dunlavey
Peter Dunlavey received his B.S degree in Marketing from the San Jose State College of Business, with a concentration in Business Technologies (IT Management, eCommerce).
Upon graduation, Peter spent seven years as a program manager for the event marketing group of a large Bay Area technology manufacturing firm, overseeing the production of national trade shows exhibits, corporate trainings, seminars and webinars for a 200+ sales and marketing staff. Peter was also responsible for coordinating, planning and overseeing logistics for all Regional Sales Team seminars, workshops and customer events. This included internal trainings and tutorials for the field, as well as customer workshops and hosted entertainment events.
In the late 90's Peter worked for three years for the Center for Autism and Related Disorders as a behavioral therapist working with autistic children. Peter also served as the regional office manager for the CARD San Jose office, over-seeing client accounts, school district contracts as well as the hiring, training and supervising of a clinical staff of 25.
In 2005, Peter returned to the special educational field as the co-founder of CATCH Clinic. He received his RDI® Certification from the Connections Center in 2007. Peter has been working as a parent coach, currently providing parent readiness sessions, assessments, online fathers' support groups and home visits.
Peter enjoys working with fathers to help them understand the guiding process and how to build a strong connection at home. He also works with adolescent and young adults on the spectrum to explore special interest and career pathways.
Peter often works with the fathers of RDI families to help them understand the process from a male perspective. He also works with adolescent and young adults on the spectrum to help them take on the responsibility for their own remediation programs.
Paul Louden
Paul Louden is a noted public speaker, radio show host, and autism advocate. As an adult on the autism spectrum, Paul is able to provide a unique perspective into the autistic mind. Paul truly believes that as a society we need to go beyond awareness to understanding, which will then lead to integration and ultimately acceptance.
Paul understands that when people don't have autism, it puts both the autistic and the person they are interacting with at a disadvantage, similar to a person meeting someone from a different culture who does not speak the same language. By explaining what is going on in the mind of an autistic, Paul has been able to help people better understand those on the spectrum and bridge the gap between awareness and understanding.
Paul knows that he has been fortunate that he's had remarkable life experiences that have given him the opportunity to talk about what autism can look like and how those on the spectrum, and those of you who aren't on the spectrum, can work together.
Paul's mission is to help people understand autism. He wants everyone – those on the spectrum and the people around them – to learn to accept each other. Paul strives to help by sharing experiences and life lessons learned by living a purposeful and rich life as an autistic.
Paul recently spoke to business leaders from across the nation at the 19th Annual National Conference & Biz2Biz Expo entitled, "Disability Inclusion: The Future Redefined." The USBLN is the only business-to-business national membership organization, with local affiliates, that focuses on sharing and developing proven strategies for including people with disabilities in the workplace, supply chain and marketplace. This premier event provided the best and brightest in disability inclusion with cutting-edge educational sessions, enhanced networking, exciting interactive programming plus high-profile speakers, including Paul.
Carrin M.Gilmore
Carrin is an experienced teacher, educator, and advocate for the Special Needs community with a firm belief that students need to feel that they have a voice and an impact on their own education. Upon receiving her BA in English and minor in Education from the University of the Pacific, Carrin pursued a career as an educator. She spent last year teaching at a high school in Stockton, while working with the inclusion of students with disabilities. She is now working full time as an RSP in the Oakland Unified School District, where she is now a case manager to 6th and 7th graders. She uses her own experiences, knowledge, passion, and story to educate others and her students on how they can thrive and succeed in the world of Distance Education.
Carrin is currently completing her master's in education with a specialization in Special Education at the University of the Pacific. She has devoted her thesis to defining how to systematically integrate students with disabilities and educating teachers on how to do so. She is a recurring guest lecturer at university using her own story of living with Autism to educate and empower future teachers and fellow students in base level courses. She also works with the resource specialist on campus to help educate professors on best practices for students there with disabilities, as well as mentoring a few students at the college. Carrin's experience as a special education teacher along with her understanding of living with Autism makes her an invaluable asset to the ACP mission.
"I began working with ASD Career Pathways to help people like me get jobs", Carrin explains. "I didn't realize how rare I was among my own. My goal now is to use myself as a way to help others like me get jobs that both make them happy and help them live to their best lives."
Andrew Komarow
Andrew has been a passionate advocate for autism awareness in his community and is widely regarded for his work as a Certified Financial Planner™ (CFP™). He has always worked toward helping his clients gain financial security now and for their future.
Andrew understands the difficulty and stigma that many individuals with special needs face. Having received his Autism Spectrum Disorder diagnosis as an adult, many questions about the struggles he had growing up, and as a young adult, were answered.
Through this experience, Andrew knew that he wanted to do something to work with the special needs community to provide answers and security in the financial world. He took time to educate himself in everything he could to help this underserved community and now dedicates himself to it.
Andrew is active with Autism Services & Resources Connecticut as a member of their board. Andrew also sits on the boards for The American College Alumni and the FOCUS Center for Autism. He was appointed by the Connecticut house of representatives to their Autism Spectrum Disorders Advisory Council and frequently advocates for those with Autism and other Intellectual and Developmental Disabilities. Andrew is a frequent guest speaker on his own experiences or on various financial and insurance planning topics.
Fazal Gupta
Fazal holds a Bachelor Degree in Technology from DAIICT and an MBA from the University of Chicago.
He currently serves as the Director of Product Management for Workday, a leading provider of enterprise cloud applications for finance, HR, and planning.
Founded in 2005, Workday delivers financial management, human capital management, and analytics applications designed for the world's largest companies, educational institutions, and government agencies.
"We are very happy to have Fazal on our team because of his personal connection to autism and our shared passion to increase autism employability", says ACP President Maisie Soetantyo. "Along with his expertise in the tech world and connections to various Bay Area companies, we can make a bigger impact in figuring out employability for people with differing abilities.
Kimberly Isaac-Emery
Kim Isaac-Emery is an autism spectrum disorder specialist that specializes in parent training and in work with teens and adults on the autism spectrum. Kim has been in the field of autism since 1997 with experience as an autism therapist and consultant.
As a graduate of both University of Maryland and Capella University, specializing in Psychology (B.S.) and Counseling Studies (M.S.), she is currently serving as a private practitioner working with a broad spectrum of clients.
She maintains a professional certification in Relationship Development Intervention(RDI®) and has been a Certified RDI® Program Consultant since 2005.
While Kim's private practice, Autism with Excellence LLC , is based in Phoenix, Arizona, she also travels to nine different states within the country consulting with individuals, families and schools. Her areas of expertise are Relationship Development Intervention® Programming, cognitive-behavioral/person-centered therapy strategies with children, teens, and adults on the autism spectrum, parent and teacher education, training, general consultations and program troubleshooting.
In addition to being a prominent autism consultant and therapist, Kim has presented at autism conferences in Arizona, Texas, Colorado and to general audiences in Arizona, Nevada, Texas, New Mexico, Maryland and Connecticut, speaking on the topics of Relationship Development Intervention, the core deficits of autism, social and emotional development, working with teens and adults on the autism spectrum, building relationships in autism, dynamic and mindful thinking and general support workshops.
Kim is an interactive, growth-focused, therapist. Her therapeutic approach is to provide support and practical feedback to help clients effectively address core deficits of autism and personal life challenges. She integrates complementary methodologies and techniques to offer a highly personalized approach tailored to each client.
Kim has been involved in the following therapeutic models: Relationship Development Intervention (RDI®), Applied Behavior Analysis (ABA), Stanley Greenspan's Floor Time Model, The Picture Exchange Communication System (PECS), Treatment and Education of Autistic and Communication Related Handicapped Children (Teacch), Sensory Integration, Facilitated Communication and the National Association of Child Development (NACD) and Son-Rise/Option Programs. She has also observed and worked closely with speech and occupational therapy professionals.
Kim approaches each individual with compassion and understanding, striving to help them build on their strengths and attain the personal growth they are committed to accomplishing.
From 2011-2015, Kim was the co-host of Understanding Autism, a radio show in Phoenix, Arizona and from 2015-2016 she was the autism correspondent for the Theories of Mind radio show on 1110am KTEK in Houston, Texas.
Kevin Koo
Kevin Koo is an experienced behavioral support specialist in the San Francisco Bay Area. For the past 10 years, Kevin's behavior consulting company has worked with adults with developmental delays in group homes and day programs. Kevin is very passionate about helping severely impacted, non-speaking autistic adults. He provides trainings to caregivers, parents and therapeutic companions.
Kevin uses creative ideas to guide, explore alternative communication methods and develop daily living skills for his clients. He believes that entrepreneurship is possible even for those adults needing more complex support levels. He envisions a future that includes home-based, small business opportunities for the clients he works with.
"I saw a great need for employment support for the adult ASD population, which is how I connected with ACP", explains Kevin. "Here we have a significant population that was not able to get the backing needed for success. The opportunity to create such support so others can succeed is something that drives me daily. "
Kevin obtained his BA from University of California, Davis and was later awarded his MA in Human Behavior from National University. Kevin currently resides in the San Francisco Bay area along with his wife and son.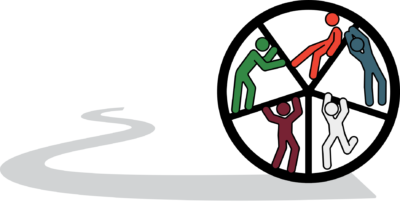 Autism Career Pathways is a registered 501(c)(3) non-profit organization: ein# 85-2051778
Get In Touch
Autism Career Pathways is a registered 501(c)(3) non-profit organization: ein# 85-2051778
(650) 483-7174