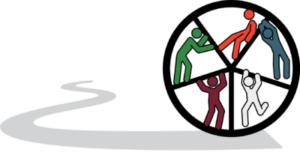 Autism Career Pathways Program
Training Programs
Autism Career Pathways is a comprehensive program developed in collaboration with autistic adults to increase employment for all kinds of differently-abled (DA) adults in various types of careers. The program is broken down into the following components.
Training Programs
Autism Career Pathways is a comprehensive program developed in collaboration with autistic adults to increase employment for all kinds of differently-abled (DA) adults in various types of careers. The program is broken down into the following components.
Workplace Mentorship Training
Is your company exploring the untapped potential of neurodiverse individuals to improve workplace diversity & productivity? Learn to create a unique company culture through creative mentoring that can decrease productivity gaps in your company by hiring committed adults of differing abilities. Learn to create a sustainable, win-win business model that leverages the unique talents of this under-utilized population and gives your company a competitive edge.
Workplace Training Objectives
Identify potential 'roles' or positions within a company for ND individuals
Set short and long-term goals for ND trainees
Adapt current training process for ND trainees
Identify mentor(s) and his/her guiding objectives
Identify level of support, accommodations and progress milestones for both mentor and ND trainee
Identify the "How to" and potential activities for mentor and ND trainee to develop targeted skills
Hands-on training on site
Create a sensory-friendly space for ND trainee to access at work
Create a 'bridge' between workplace and home for each ND trainee to thrive as much as possible using a communication App
Company Benefits
Embrace neurodiversity within small to medium businesses
Be part of the solution to the 500,000 autistic adults in the next two decades
Create a win/win professional culture of mentors guiding willing learners
Take advantage of available state and federal tax incentives for employing workers with disabilities
Gain access to an under-utilized, loyal and economically competitive work force
Overall Goals
Reframe 'disabilities' for businesses
Connect and communicate with clients, caregivers and businesses
Using clients' strengths to excel at work
Provide an accurate client assessment and support
Gradually transfer responsibilities to businesses to provide support and assimilate employees with special needs
Lessons
Phase 1: Redefining Autism as a "Neurotype"
Phase 2: Developing trust and connection with a client
Phase 3: Best practices for a "Discovery" session
Phase 4: Building a relationship with a business
Phase 5: Job carving for a client
Phase 6: Client integration
Phase 7: Exploring work acommodations
Phase 8: Goal setting and ongoing support
Online classes coming soon!
Family Workshop
 Autism Career Pathways offers a comprehensive workshop for parents and young adult family members. Workshop includes the Career Assessment Screening, a family baseline review, a monthly online (or in-person) session for four months following the workshop, and ongoing individual family consultations is available. The family curriculum utilizes practical daily opportunities to build independence, flexibility, communication, self-regulation and mindful decision making. 
The family training curriculum is designed to help any caregiver develop growth mindset goals and objectives at home that will prepare a differently-abled young adult for the workforce.
Overall Goals
Explore self regulation methods
Executive Functioning: Self-management in independent and flexible decision-making
Develop personal agency and self advocacy
Lessons
Phase 1: "Rethinking Autism"
Phase 2: Building a better relationship; "Undoing bad habits"
Phase 3: Developing apprenticeship at home
Phase 4: Interest exploration
Phase 5: Building foundations for collaboration in various activities
Phase 6: Nurturing independent decision-making
Phase 7: Transferring responsibilities to ND family member
Phase 8: Setting career goals
Check back here soon for upcoming classes!
Career Assessment Screening Tool
Career Assessment Screeening Tool utilizes all activity-based tests to discover interests, strengths, aptitudes and areas of needs. A video summary of a candidate gives a snapshot for a future employer. Supporting growth-mindset curriculum for workplace and caregivers will provide a road map to remediate area of needs.
Overall Goals
Career Assessment Screening session: A short video resume and written summary for potential employer(s)
Recommendations for potential career roles
Create a set of objectives and training recommendations for a potential employer to work on using the Mentorship Curriculum
Benefits for the Differently-Abled
Become a reliable, dependable and committed employee
Self-manage for independence
Have a sense of belonging in a workplace community
Develop flexible decision-making skills
Develop functional and social communication skills
Be able to define, manage and monitor career goals
Mentors
Are you a Job Coach or a Mentor working with differently-abled adults? Participate in a unique online and hands-on training developed to discover and nurture unique talents of clients. Learn how to build a relationship with small businesses to create a win-win work opportunity for adults with special needs.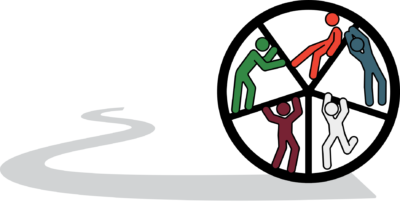 Autism Career Pathways is a registered 501(c)(3) non-profit organization: ein# 85-2051778
Get In Touch
Autism Career Pathways is a registered 501(c)(3) non-profit organization: ein# 85-2051778
(650) 483-7174