Author Jude Morrow Joins the list of speakers at the 2020 of Autism Goes To Work! job expo.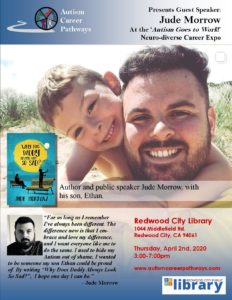 We are very excited to introduce our first guest speaker for the Autism Goes To Work! expo this coming April 2nd.  Jude Morrow, author of 'Why Does Daddy Always Seem So Sad', will be traveling all the way from Londonderry, Ireland to spend time and answer questions with expo attendees.
Mr. Morrow's book is a view of life and love through the eyes of an Autistic Adult, from being non-verbal and aggressive, to acceptance and letting go. His is the remarkable true story of a journey from being a vulnerable autistic child to being a dad to a non-autistic son.
The Autism Goes To Work! job expo will connect small businesses with local community members to explore full inclusion employment. This event will feature celebrity speakers, products, goods and services with lively music, all created by adults with special needs.
The event will be set for April 2nd, 2020 from 3:00pm – 7:00 pm to celebrate World Autism Awareness month.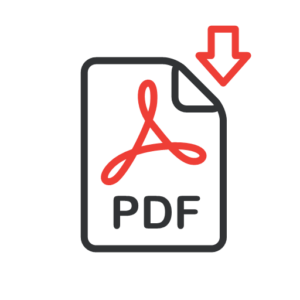 Downloadable Flyer